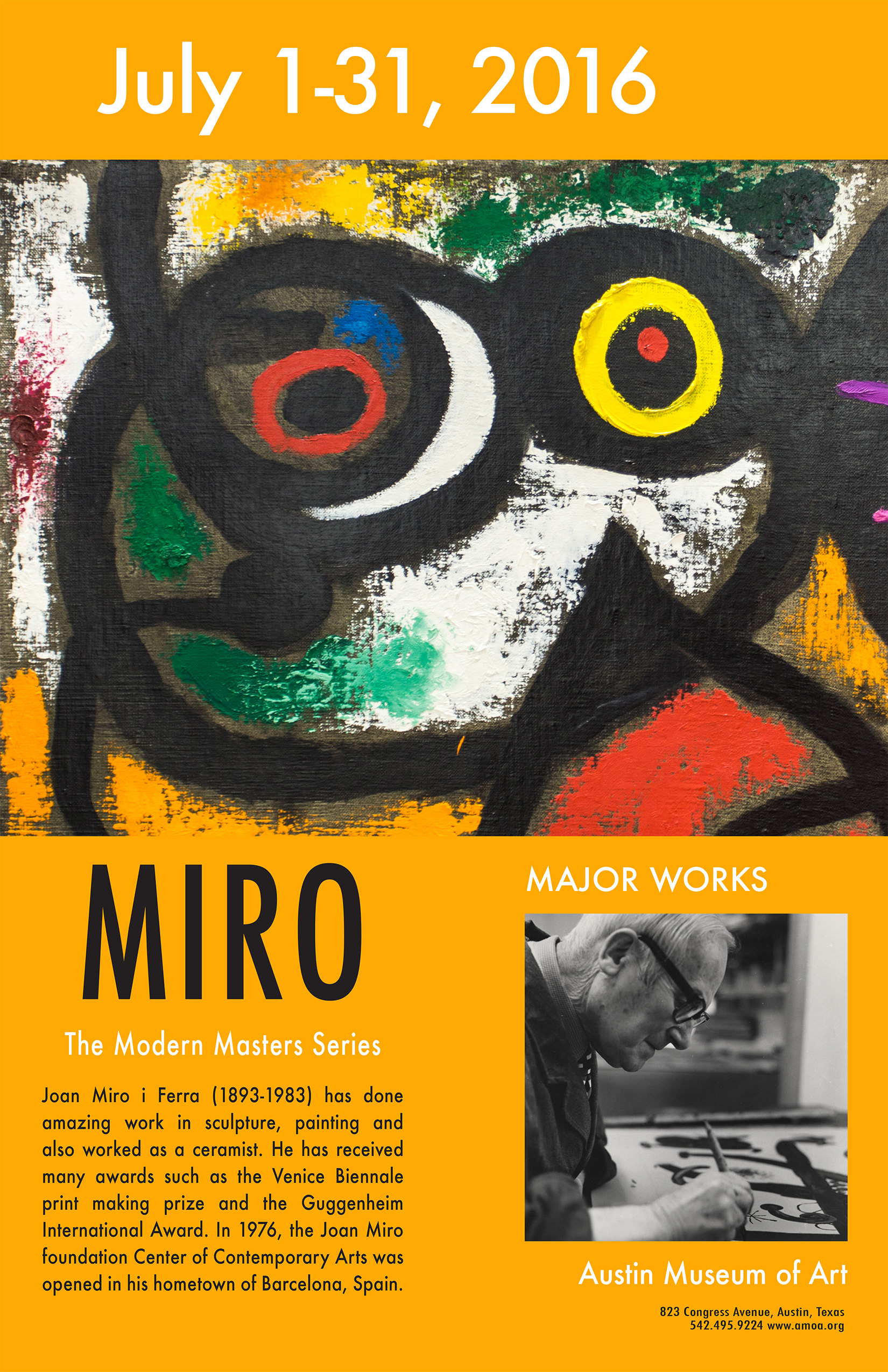 Here is a museum poster containing brief history on Joan Miro for an event at the Austin Museum of Art.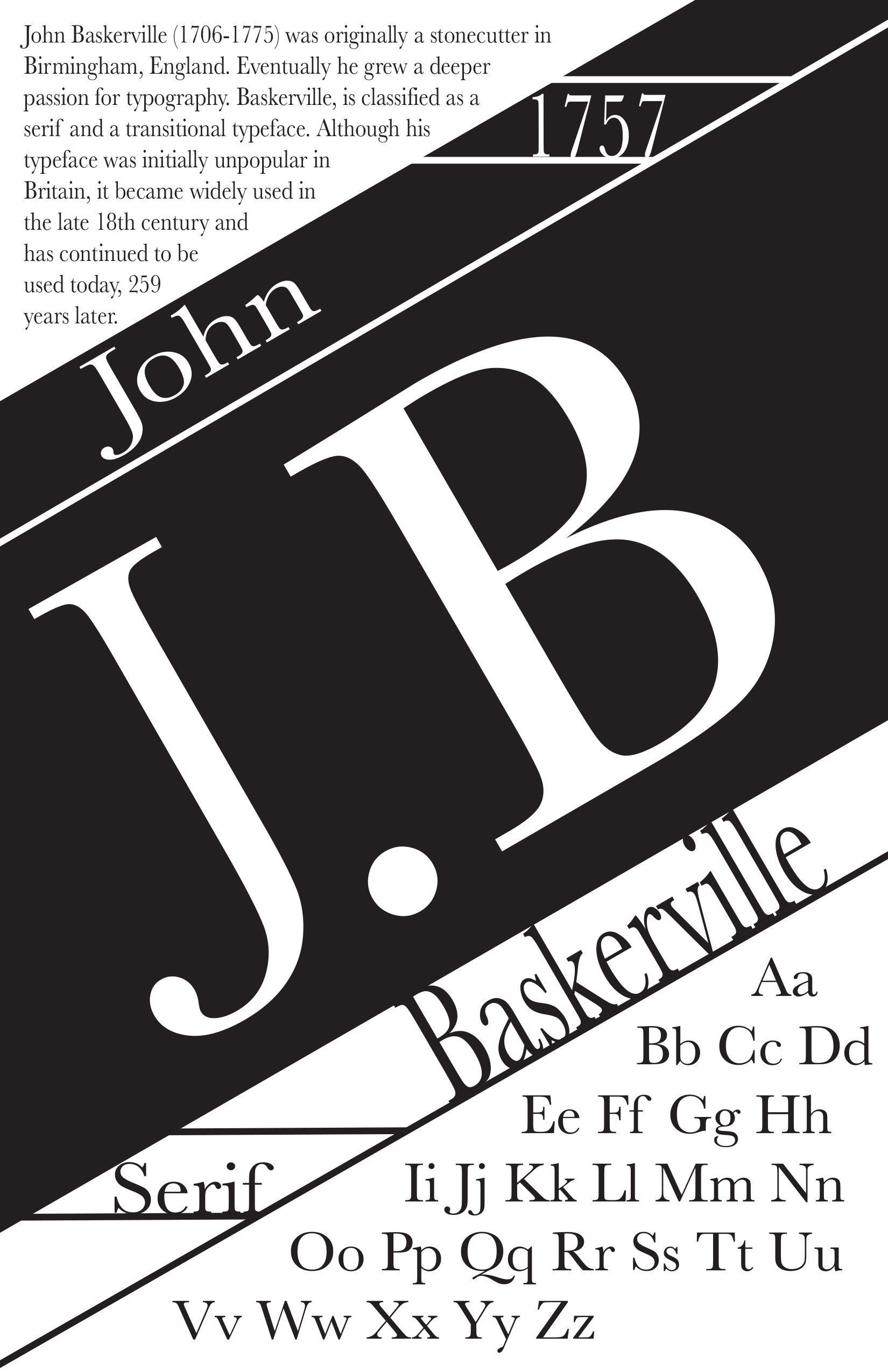 John Baskerville Poster
Here is a poster I created showcasing a brief history on John Baskerville and his font.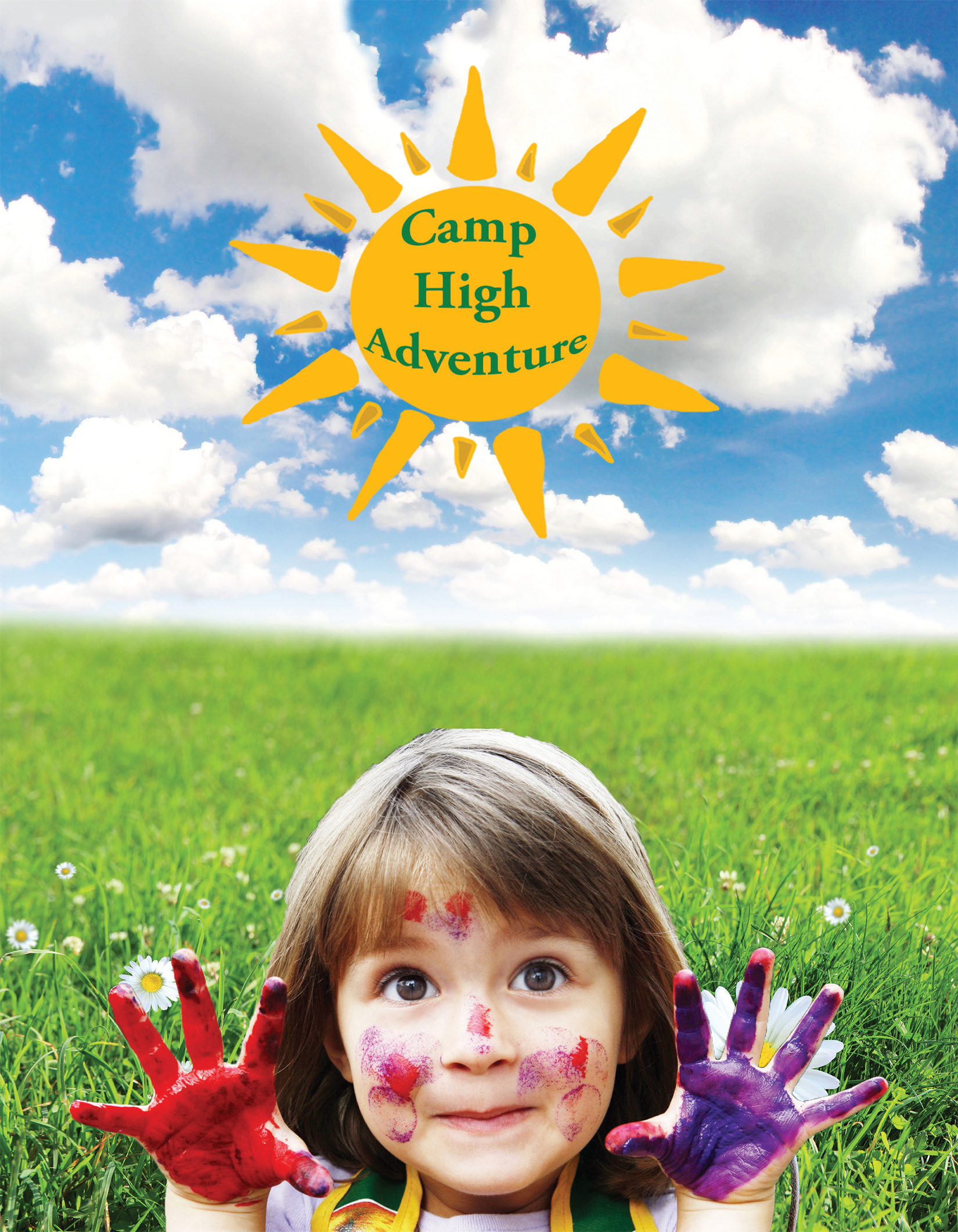 Summer Camp Brochure
A brochure meant to provide information about a children's summer camp.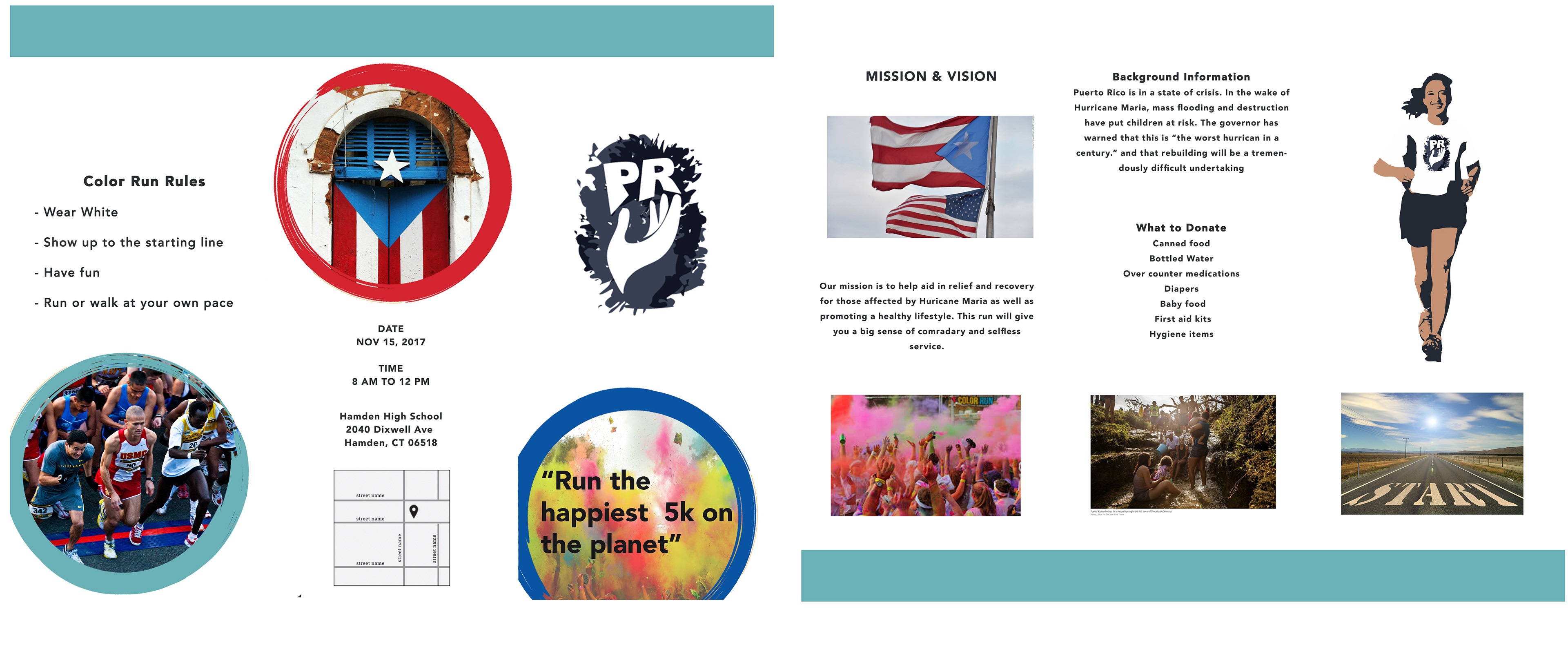 Puerto Rico Color Run Pamphlet
A brochure designed to advertise and promote a Color Run meant to raise money for hurricane victims in Puerto Rico.